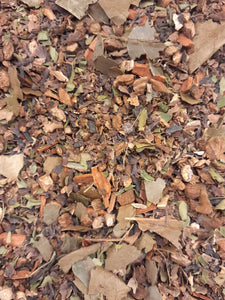 Irish Sea Moss Blend
Scent'Serely Yours Health & Wellness Spa
Regular price $35.00 Sale
*****Formally Known As SeaMoss & Bladderwrack Blend
Irish Sea Moss Blend (Chrondus Crispus) Cut & Sifted 
Known for it's benefits to boost immunity, soothe digestion, strengthening joints, improving skin health & so much more. Reduce discomfort, boost your energy levels with its high level of iron. Promote natural weight loss by speeding up your metabolism. Irish Sea Moss, Bladderwrack, Burdock Root & Soursop are some of many key components making this a must have for it's anti-microbial & anti-viral properties. Rich in vitamins & nutrients that promote longevity & energy.
Irish Sea Moss: Helps the body fight back against everyday aging & inflammation (anti-inflammatory, antibacterial, antiviral, anti-aging)- Aides in prevention & relief of cold & flu-like symptoms.
Bladderwrack
Burdock Root
Ginger Root:
Soursop: