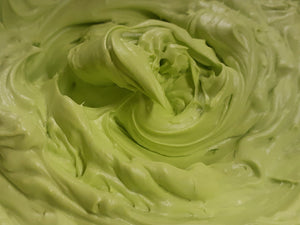 Hemp Body Butter
Scent'Serely Yours Health & Wellness Spa
Regular price $40.00 $35.00 Sale
This butter can be applied Full Body & Provides you with a ton of health benefits!
The infamous Healing Power of Hemp Body Butter is
Infused with Hemp, Lavender & Tea Tree just to name a few- Jammed Packed with the essential fatty acids from our african shea butter base. Specially formulated to treat flare ups of eczema, psoriasis, dry skin etc. This soothing multi-purpose butter can be used from your head down to your toes leaving your skin nourished. As well you will find that your skin is will become smoother & more supple due to it's ability to repair the skin's moisture barrier.
We pride ourselves in providing the best in pure hemp oil with many benefits to your life. Hemp oil is extracted from the hemp seed, and has all of the pain relieving factors as cannabis, but without the psychoactive effect. Yes, hemp oil does NOT contain THC, and is legal to buy in any state! Hemp oil has been known to cure cancers, and have helped immensely in relieving skin ailments. With the excellent source of nutrients hemp seeds provide, it's no wonder why hemp oils are in such high demand. It's high in Omega acids, which is great for heart health.
Sizes Range 2oz-32oz

Stop by today to review the tester in store. Product Now available for purchase!
Curbside Pick Up & Shipping Available
If you need help placing your order please feel free to hit the chat button or call us directly at 704.925.8049
Peace & Blessings To You & Yours- Sending POSITIVE ENERGY 〰️ YOUR WAY 🫂