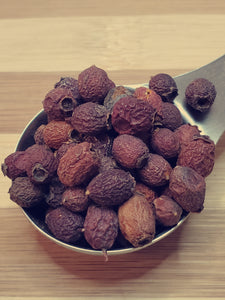 Hawthorn Berry
Scent'Serely Yours Health & Wellness Spa
Regular price $10.00 Sale
COMMON NAME
Standardized:
OVERVIEW
Medical practitioners in Europe and China use hawthorn to treat early stages of congestive heart failure characterized by diminished cardiac function, a sensation of pressure or anxiety in the heart area, age-related heart disorders which do not require digitalis, and mild arrhythmias. Numerous pharmacological and clinical studies have shown that hawthorn fruit or berry extract improves blood flow to and from the heart by strengthening its contractions. Hawthorn flower and leaf extracts improve circulation to the extremities by reducing resistance in the arteries. Experiments in China have shown that preparations of hawthorn fruit lower blood pressure and serum cholesterol levels and are therefore useful in the prevention and treatment of arteriosclerosis.
PRECAUTIONS
Specific: No known precautions.
General: We recommend that you consult with a qualified healthcare practitioner before using herbal products, particularly if you are pregnant, nursing, or on any medications.
*This statement has not been evaluated by the Food and Drug Administration. This product is not intended to diagnose, treat, cure, or prevent any disease. For educational purposes only.